Cette bibliographie succincte présente quelques clés de lecture de l'exposition Paper Tiger Whisky Soap Theatre.
Artificial Hells de Claire Bichop permet d'inscrire la pratique collaborative de l'artiste au sein d'une filiation artistique héritière de l'avant-garde dada, au situationnisme, au happening jusqu'au renouvellement des pratiques participatives autour de 1990 à partir d'un retour de l'espace social au sein du modernisme européen.
Gilane Tawadros, Mark Crimson, Sophie Orlando offrent des outils de compréhension du travail de Sonia Boyce, à la fois dans sa pratique de la peinture et du dessin des années 1980, tout comme dans sa pratique performative développée à partir des années 1990.
La lecture de l'ouvrage Ways of Seing de John Berger rappelle combien l'image artistique est médiée par son mode de présentation (curatorial, ou discursif) et invite
à analyser le rôle prépondérant du cadrage de l'image dans l'installation de Sonia Boyce par la grille du papier peint, la présentation physique sur moniteur ou sur écran projeté.
D'autres références accompagnent le croisement entre le Jazz Scat et Dada, convoqué par l'artiste, et situent l'apport des Cultural Studies et des Black Feminist Studies, dans sa lecture de l'espace de représentation.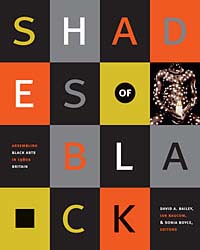 David  A. Bailey, Sonia Boyce, Ian Baucom (ed.),
Shades of Black: Assembling Black Arts in 1980s Britain,
2005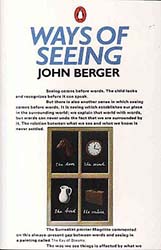 John Berger,
Ways of Seing,
Penguin, 1972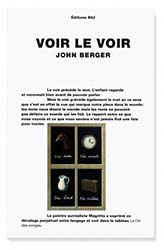 John Berger,
Voir le voir
, B42, 2014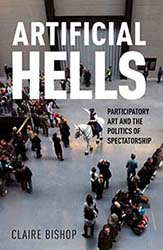 Claire Bichop,
Artificial Hells, Participatory and the Politics of Spectatorship
, Verso, 2012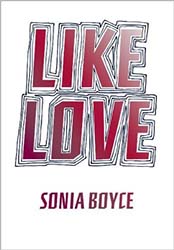 Sonia Boyce,
Like Love
, The Green Box, 2010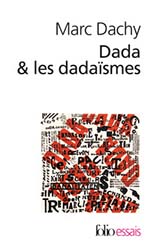 Marc Dachy,
Dada et les dadaïsmes,
Folio, 2011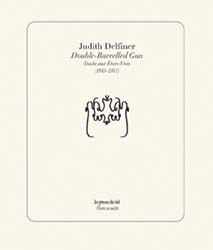 Judith Delfiner, Double-Barrelled Gun –Dada aux Etats-Unis (1945-1957),
Les presses du réel,
2011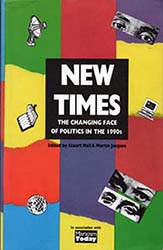 Stuart Hall et Jacques Martin,
New Times, The Changing Face of Politics in the 1990s,
Lawrence & Wishart, 1989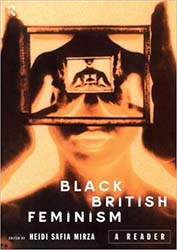 Heidi Safia Mirza (ed.),
Black British Feminism, A Reader
, Routledge, 1997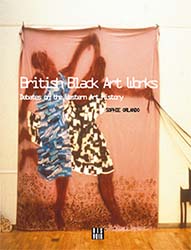 Sophie Orlando,
British Black Art, Debates on the Western Art History,
Dis Voir, 2016
À paraître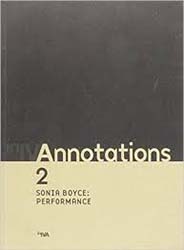 Nikos Papastergiadis
, inIVAnnotations: Sonia Boyce – Performance No. 2, The Institute of International Visual Art (INIVA), 
1998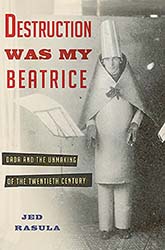 Jed Rasula,
Destruction was my Beatrice,
Dada and the Unmaking of the Twenthieth Century, Basic Books, 2015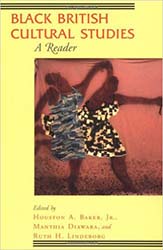 Gilane Tawadros, « Beyond the Boundary, The Work of Three Black Women Artists in Britain », dans Houston A. Backer, Mantha Diawara et Ruth H. Lindeborg (éds.),
Black British Cultural Studies, A reader
, University of Chicago Press, 1996, p. 240-277.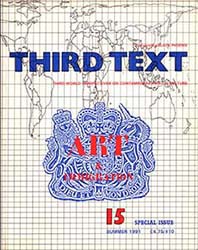 Gilane Tawadros, « Black women in Britain, A personal and Intellectual Journey », dans
Third Text
, n° 15, 1991, p. 71-76.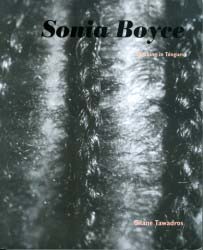 Gilane Tawadros,
Sonia Boyce
,
Speaking in Tongues,
Kala Press, 1997